What Style of Fence Is Right For You?
We use fences for a number of different purposes, whether it's to enhance the beauty of a property, add security or privacy or even keep pets and children safely inside the yard. When you're ready to design and install a new fence, call a local fence company in Cowlitz County, WA to learn more about your options.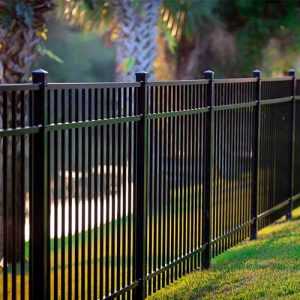 Check your local laws and regulations
Before you fall in love with a particular type of fence, make sure you check any local laws or regulations that might limit your fence choices. For example, if you're part of a homeowners association, they might have rules for your fence that you're bound to adhere to while living on that particular property. Your city may also have certain regulations in place in order to keep neighborhoods looking neat and accessible—it's best to find out about these ahead of time instead of having to remove an unauthorized fence later.
It's also polite to talk to your neighbors about your fencing ideas before you begin construction—good fences might make good neighbors, but surprise installation probably won't make anyone else happy.
Popular fence styles
Here's a quick look at some of the most styles of fences:
Wood: Wood fences come in a variety of styles, including split rail, picket and board-on-board varieties. The type of fence you choose should consider the architectural style and design of your property. Wood requires a little more maintenance than other fencing types, including resealing the wood and re-tamping the fence posts, but it's an attractive option that lasts for years. Be aware that wood is more prone to rot, mold and mildew than other materials.
Ornamental metal: Ornamental metal fences, such as those made from wrought iron or aluminum, are more for aesthetics and creating a sense of boundaries than providing security or privacy. However, they come in a wide variety of styles and can be painted to be any color you prefer. They last for years, if not decades.
Vinyl: Vinyl fencing is one of the lowest-maintenance fence styles around. While you're limited to lighter colors due to the materials involved, they're attractive, durable options that just require a quick rinse with the garden hose to clean off. They're also sturdy and do a nice job of keeping pets and children inside the yard. Vinyl can be customized to whatever height you prefer, and gates are readily available.
Chain link: Finally, classic chain-link fences are popular for a reason—they're great for keeping people and pets in or out of your property, and are fairly low maintenance. If holes are created, they can be easily repaired with replacement mesh, ensuring a secure and long-lasting fence for years.
Fence contractor in Cowlitz County, WA
Hargrove Fence Co., Inc. has been designing, building and installing custom fences and gates for our clients since 2007. We can work with any type of fencing material, including chain link, cedar, farm, ornamental, wrought iron and vinyl. Whether you want a fence for security, aesthetic or other purposes, we can help find the right type for your property. Call us today to learn more about our services and get a quote.